The Zero Waste Mini Workshop is a good place to start.
Upcoming Workshops and Courses
Waste Free Lifestyle assessment – What's your carbon footprint?
The budget-friendly way to produce less waste!
Zero waste shopping & DIY no-sew bags
A Low Waste Kitchen – Why and How to Rethink Kitchen Habits!
Eco-Friendly Bathrooms – Water usage, personal hygiene, what to do about cosmetics and skincare products. With special guest speakers and DIY beauty ideas – making tooth powder, deodorant ideas, lotion, etc.
Green-ify Your Cleaning Supplies – make some swaps and also declutter – this will save you money!
Travel Responsibly – How to Make less trash everywhere you go!
Eco-Friendly Holidays – Greener options, gift-wrapping ideas, and earth-friendly gifts!
Environmentally Friendly Birthday Parties – Decorate without plastic, party game ideas, food tips, and more.
How to take action in your community. Start your own Zero Waste Group and Host your own event!
Doing away with Fast Fashion + Zero waste coupons (and maybe a little fashion show!)
Composting to reduce organic waste in landfills – how to get started – troubleshooting, and more
Can Recycling, Composting and Apartment Living go together? We say YES and here's how.
Join the Waitlist
Get notified when new Zero Waste Courses Launch!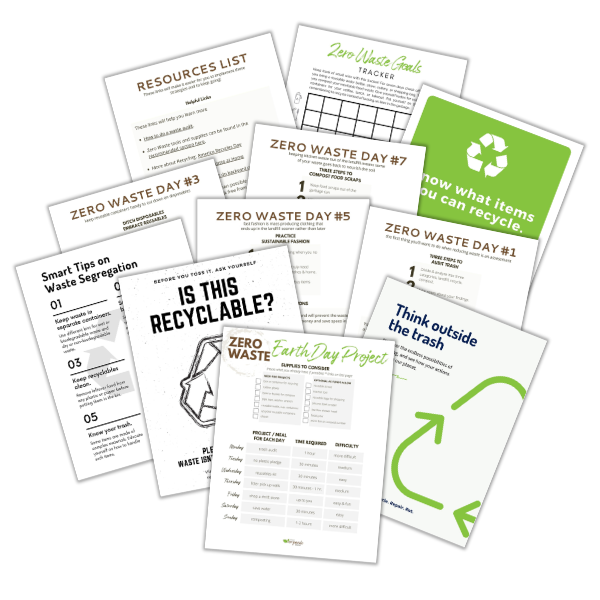 We need YOU to help impact climate change
Join the waitlist for upcoming Zero Waste Courses to assist you on your journey to reducing waste.